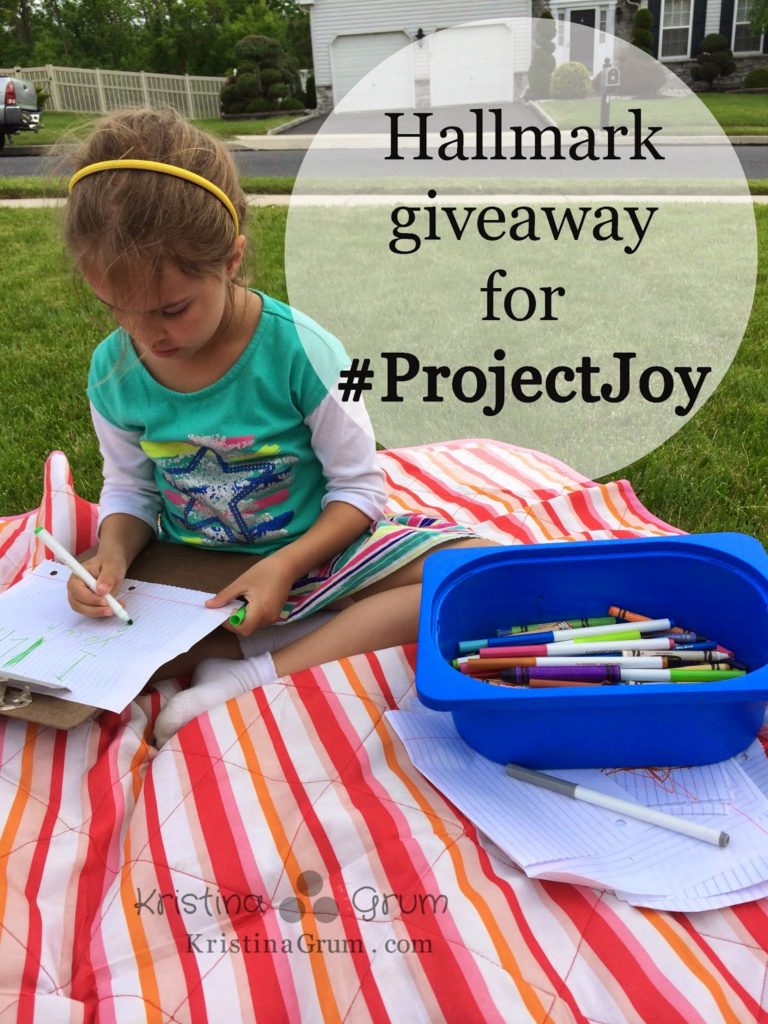 #ProjectJoy has been in full effect in our house. Just as I had anticipated, the girls grabbed on to this concept quickly and are doing & making all kind of things for people.
For those who are new here,
#ProjectJoy
is our way of spreading some joy and happiness to other people through Random Acts of Kindness (RAKs). In the winter, the girls did some RAKs for others and while I knew it would bring the recipients great joy, I had no idea how much joy it would bring the girls. They literally grin from ear to ear when we talk about what we can do for others.
It made me realize how important it is to teach the kids to GIVE. It has made them think about themselves less and others more.
We've been pretty busy drawing pictures and writing letters and mailing them out slowly. We've started collecting Pen Pals from
Instagram
,
Twitter
, and
Facebook
. If your child would like to receive a picture from one of our girls, please send your address to KristinaGrum @ gmail.com or you can write to us at:
Grum Girls
P.O. Box 20772
Lehigh Valley, PA 18002-0772
We're getting through all the requests slowly but surely and the certainly love the mail we get just as much as the mail we send. We've delivered flowers to the hospital parking lot again and we've also delivered notes to neighbors.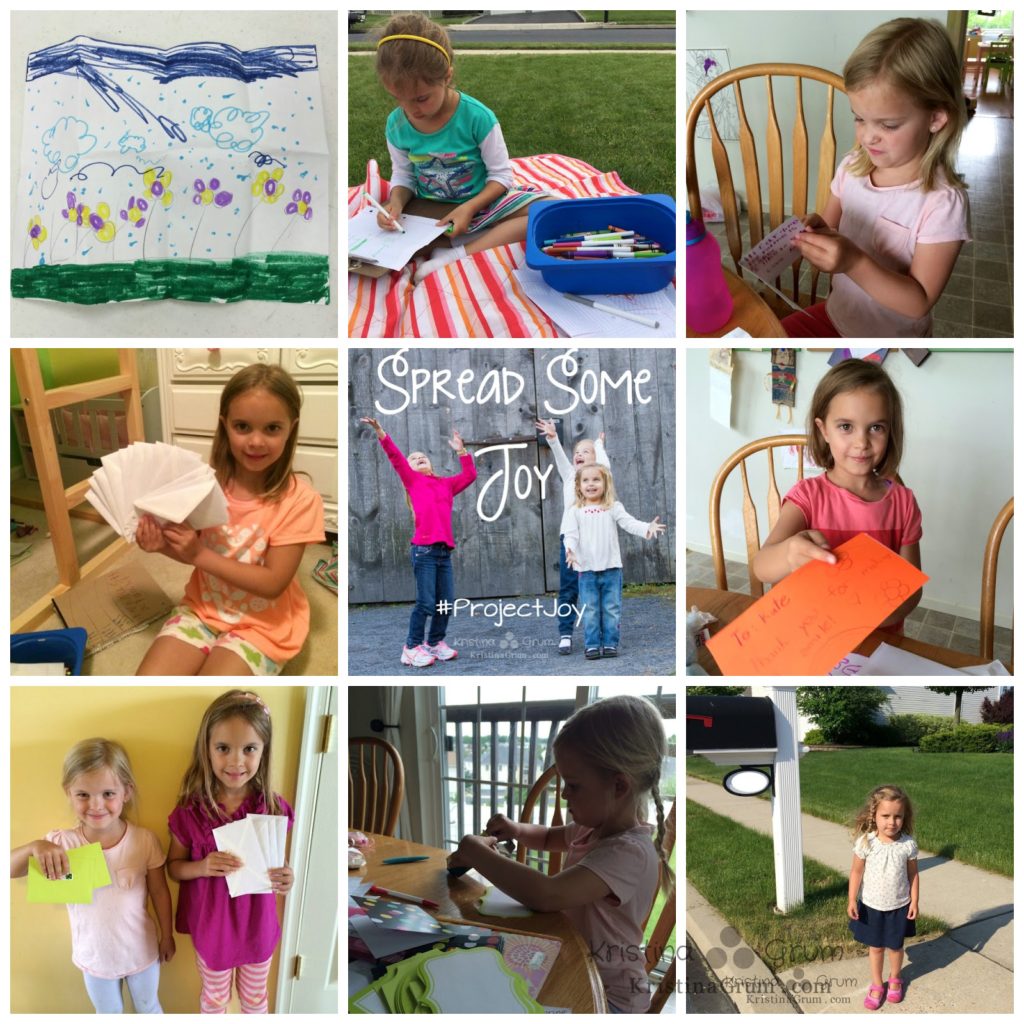 If you are looking for some things that your kids can do to participate in #ProjectJoy, here's a list.
I was lucky enough to meet with some amazing people from Hallmark who love the concept of #ProjectJoy, primarily because our family has been writing and sending cards & letters. They were kind enough to send me a bunch of note cards that I can give away to all of my readers! We're going to have 2 giveaways over the next few weeks but this first one is for this group of 4 note cards.
To enter the giveaway, leave a comment saying ONE thing you will you do this week to spread some joy to others. There are a few other optional entries but those don't need to be done to enter.
Good luck!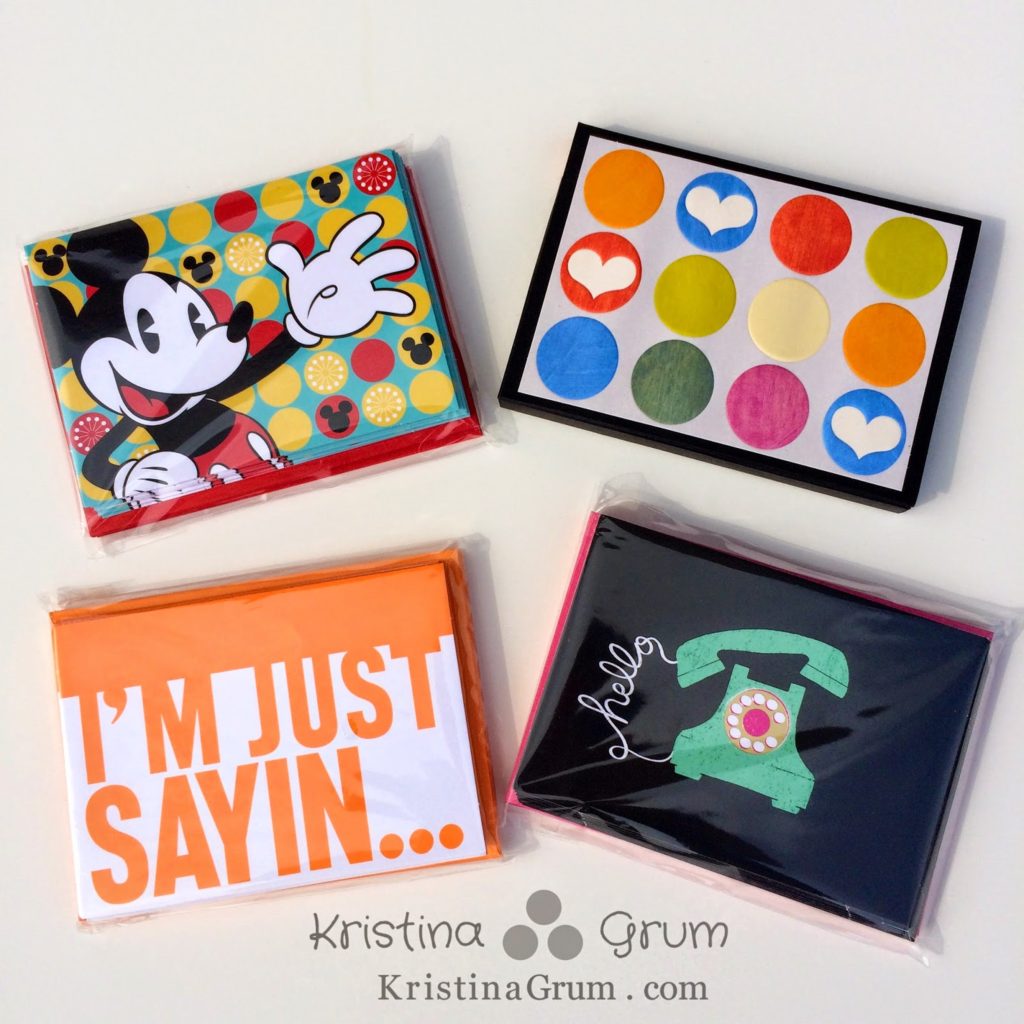 xoxo
–k