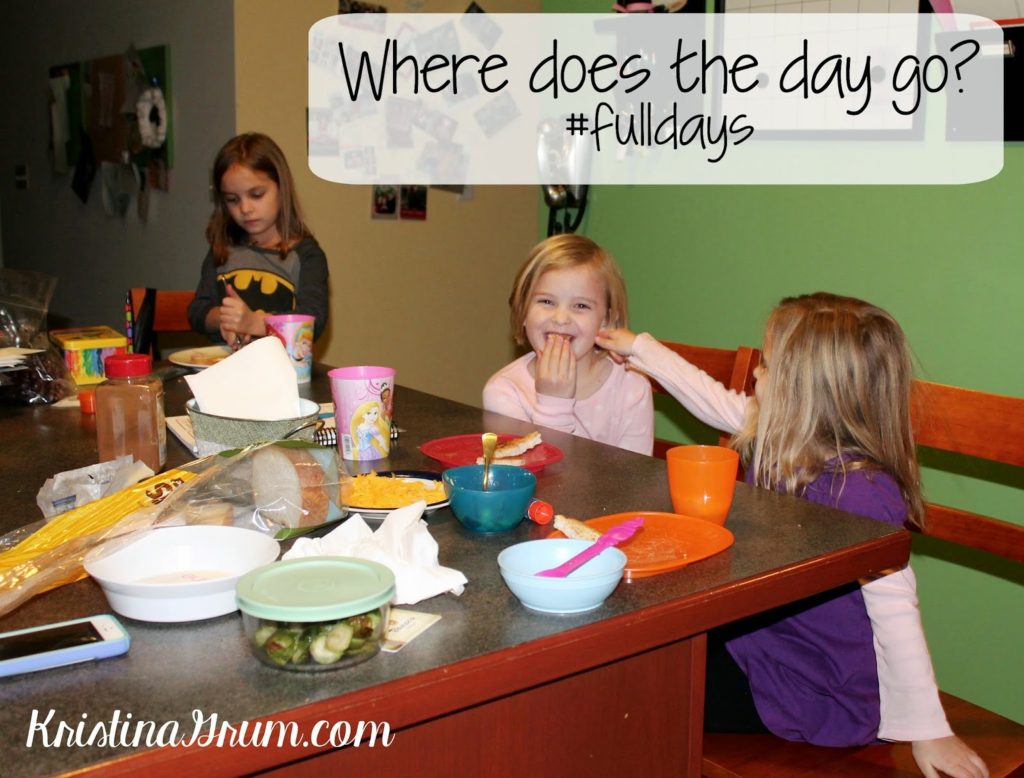 Do you ever wonder what you do all day? I do. All the time. The day flies by so quickly that I have no idea where the time goes or what I've done with my day.
I have a friend who has a brand new baby right now. It's her first and I found myself jealous of all the free time she must have. And then reality hit.
She has no free time. She's working on figuring out when to feed her baby and when to put him down for a nap. If he's anything like Katherine was, she's also doing at least 1 load of dirty, spit up laundry a day, too.
Over Easter I was talking to my sister in law about this little fantasy I have. I keep thinking that when Rebecca is in full day Kindergarten next year that I'll have time to do all the little things that get put off. (If your kids are all in school already, you can go ahead and laugh at me now.)
She told me what I feared the most. That time that I think is free now will be replaced with other things. Seeing as I tend to be an over-volunteer-er, I can totally see that happening.
So in order to appreciate what I currently fill my days with, tomorrow (Friday, April 10th) I'll be documenting one photo every hour from my day. I'll be posting them on my Instagram feed with the hashtag #fulldays.
Want to follow along? Come over to Instagram and follow me! Want to join in? Use the hashtag and tag all your photos and public posts. I think it'll be fulfilling to see what I actually spend my time doing and realizing that while the laundry will never all be done at the same time, the kids keep me busy in the best possible way.
xoxo
–k
Kristina Grum is a Certified Parent Educator who has over a decade of experience working with children, including being a classroom teacher. She currently teaches parenting classes in her local area and writes about shifting parenthood from barely surviving to thriving.