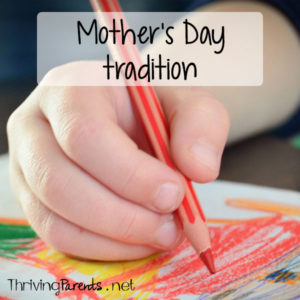 I should start out by saying that Mother's Day isn't a big deal to me.  I don't expect gifts or cards or fancy things.  I usually like to get some time to myself.  This was the first Mother's Day in the 4 years I've been a mother that Matt has had off so time alone doesn't really happen often.
There is one thing I do want to keep doing.
This post contains affiliate links.
Every year for Mother's Day I have the girls work on a project for me.  I sit them down at the kitchen table with a sheet of paper and some crayons and have them draw me a picture.  They can draw whatever they want but I only give them about 10 minutes.  Any longer and the girls just start to overfill the page with color.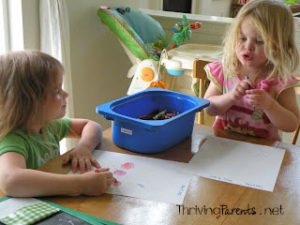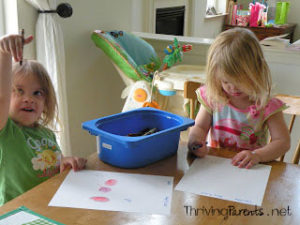 I keep the pages in sheet protectors and add them to a cute binder every year.  I make sure to put their name and the date at the top of the page.  This way I can see the progression of their development.  It's already amazing to see how different Kate's picture is from last year.
This was Rebecca's first time using crayons.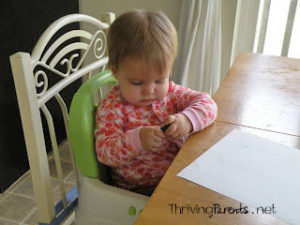 And as you can see…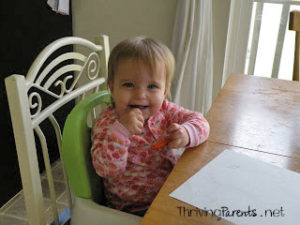 She thought they were more tasty than useful.
Here is their final work: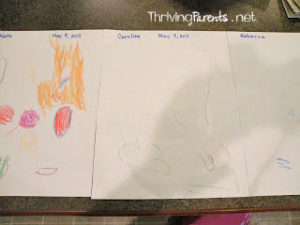 Have a happy Mother's Day!
xoxo
–k
Take a peek at what we do for our Father's Day tradition!
Pin this to save it for later!