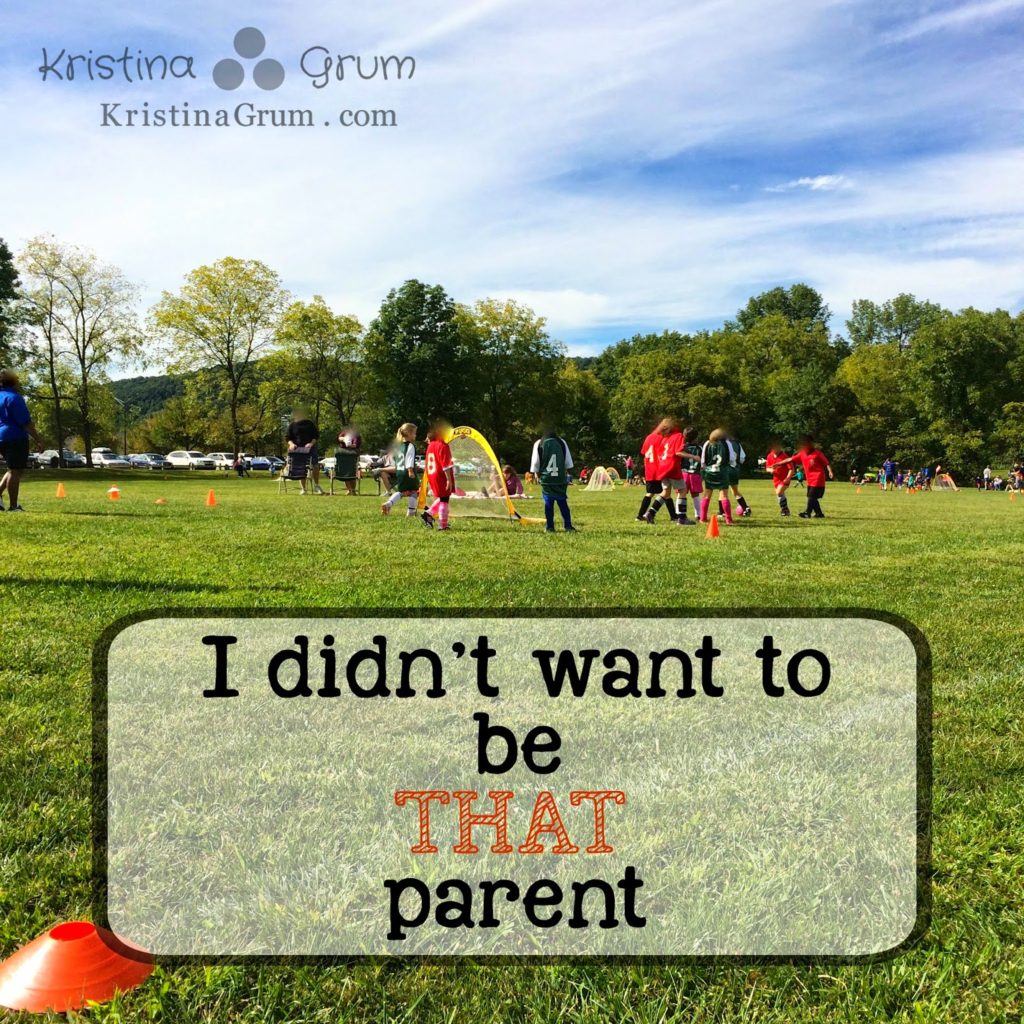 A few weeks ago the big girls started soccer. I wrote about how I wasn't expecting Kate to like it or for Caroline to hate it. Part of the reason Caroline was so unhappy was that she didn't feel welcomed or included in her team and it wasn't very fun. Her coach spoke very little English and while all the other teams were playing fun games, her assistant coach was left scrambling to figure out what he was going to do since the head coach was unprepared.
I empathized with the situation. The assistant coach was caught off guard and needed to get his bearings. However, Caroline is a pretty introverted kid. She's a lot like a runaway balloon – once she starts drifting away, its tough to grab onto the string and bring her back in.
Caroline had such a terrible time that first day that she was sure she didn't want to play soccer any more. Matt and I didn't want to push her. We didn't want to tell her that we thought her feelings were ridiculous because to her they were very real. But we also didn't want her to quit. We didn't know what to do.
At the end of that first day I ran into the husband of a friend of mine, who just happens to coach another team in the league. In a joking way, he said, "Why don't you switch her to our team?"
So, I thought about it. Why didn't I switch her team?
There were many reasons I didn't want to switch her:
* I wanted her to give her current team a chance
* I wanted her to learn that a team depends on each other
* I wanted to give the coaches another chance
* I wanted her to …
I couldn't think of anything else. Mainly, I just didn't want to be that parent.
The activities Caroline has done so far are swimming, gymnastics, dance, and tennis. All of those are primarily individual sports. Matt and I have wrestled about when and how to start team sports and at 6, this was her first introduction. We wanted her to learn the importance of working as a team. We wanted her to realize team sports need many people to be successful. Most of all, we wanted her to have fun.
The more I thought about it, I realized that Caroline could learn all the things I wanted her to learn but she wouldn't learn them on a team she doesn't enjoy. If she wasn't actually playing, she wouldn't learn anything.
It took a few days and I finally sent the email to the director. He said he would look into the switch. I was nervous. I hated being that parent. You know… the one who's never happy? The one who thinks the team needs to revolve around their kid?
But really, that's not what I was doing. I was just trying to make sure my kid had fun because I knew the rest would follow. Thankfully, we were able to move her to a new team. One in which the coaches get all sweaty because they are running around on the field with the kids. There's lots of laughter and smiling on this team. Caroline now thinks soccer is AMAZING.
See this kid?…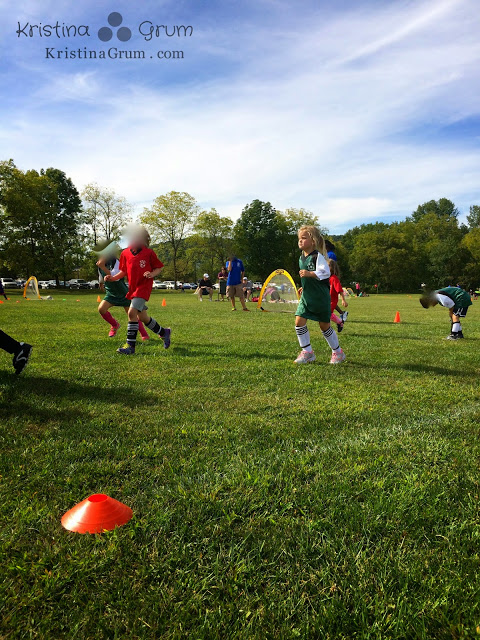 That's our kid playing soccer.
xoxo
–k


Kristina Grum is a Certified Parent Educator who has over a decade of experience working with children, including being a classroom teacher. She currently teaches parenting classes in her local area and writes about shifting parenthood from barely surviving to thriving.