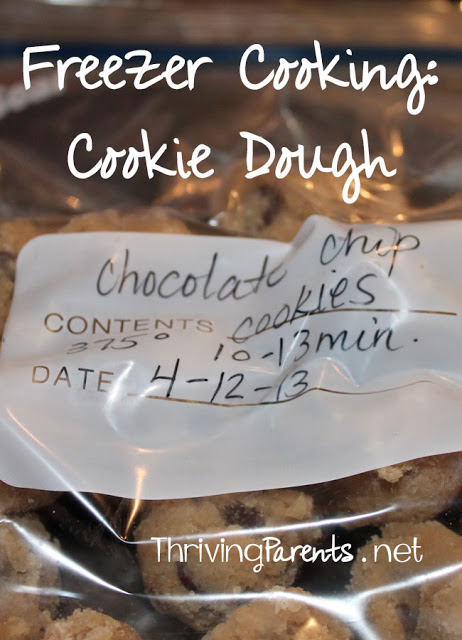 It's no secret to those who know me that I am in love with freezer cooking. The thought of having a meal ready with little to no preparation is enough to excite me.
For those of who aren't familiar with it, freezer cooking is when you prepare meals ahead of time (or in batches) and place them in the freezer. You put the meal in the refrigerator a day or two ahead of time to defrost it and then cook. Freezer meals can be made in the crock pot, the oven, or on the stove. The whole point is to save time by making a few meals at a time.
I'm currently working on some lunch and dinner freezer posts but meanwhile I will share my method for freezing cookie dough.
We LOVE cookies in our house, but we never really buy them. If we have cookies, it's because we've made them. We typically make chocolate chip, chocolate Reese's peanut butter cup cookies, or oatmeal cookies.
This process is ridiculously easy:
1. Make your cookie dough according to your recipe.
2. Cover a cookie sheet with wax paper.
3. Scoop out the cookie dough using a scooper of some kind (even a teaspoon will work) and place them close to each other on the wax paper. I use the small scoop from Pampered Chef.
4. Place the cookie sheet in the freezer for 10-15 minutes. This is called flash freezing.
5. Take the cookie sheet out of the freezer and place the balls of cookie dough into a gallon size Ziploc freezer bag.
6. Label the bag with the date and type of cookie.
7. Do not tell your family that the cookies are in the freezer or they will sneak the cookie dough. And try to forget that it's there yourself – unless you have some insane amount of self control.
To bake the frozen cookie dough, you follow the original instructions from your recipe. I put the frozen dough on a cookie sheet and bake them without defrosting them. They turn out delicious!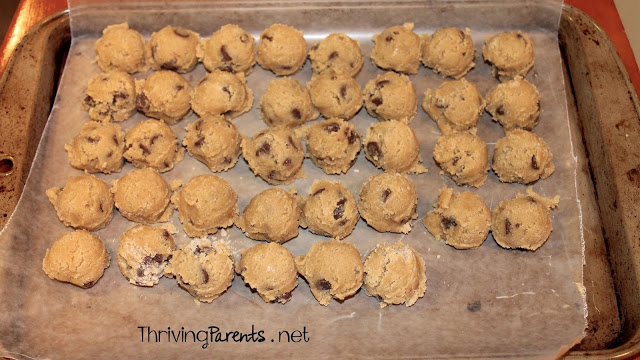 Typically what I'll do when I make a batch of cookie dough is actually bake half of the dough so the family has fresh cookies. Then I scoop out the other half into cookie dough balls and place them in the freezer. We certainly don't need a WHOLE batch of cookies in our house (especially since I live with Cookie Monsters) and a half a batch is the perfect size. The best part is that whenever we want some fresh cookies, we can bake them immediately. I can feel like June Cleaver at the drop of a hat by having cookies ready after school.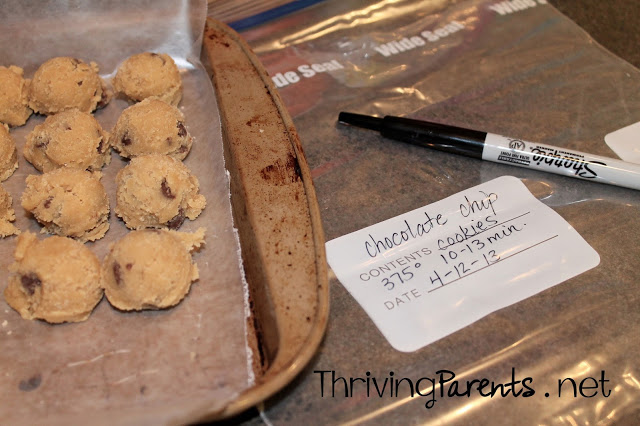 Have you ever frozen any cookie dough or other desserts?
xoxo
–k
Kristina Grum is a Certified Parent Educator who has over a decade of experience working with children, including being a classroom teacher. She currently teaches parenting classes in her local area and writes about shifting parenthood from barely surviving to thriving.