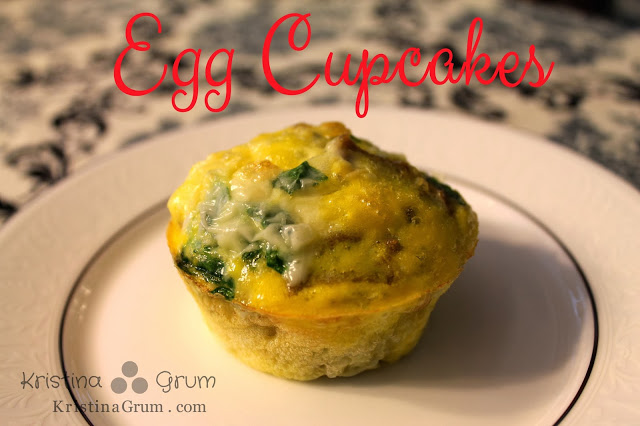 These egg
cupcakes are a favorite breakfast. 2.5 years ago I first wrote about
them
. They are still a huge hit! Here's how I made them:
Spray
your cupcake tins with cooking spray (I use olive oil cooking spray but canola
or vegetable work fine too).
Crack one
egg and scramble it with a fork in a bowl. (I will say here that it drives M crazy that I mix one egg at a time. I've mixed all the eggs in the past and then can never get the right amount into the cupcake tin so I'm really just making it easier on myself.)
Add 1 egg to each cupcake tin. 1 egg is the perfect amount.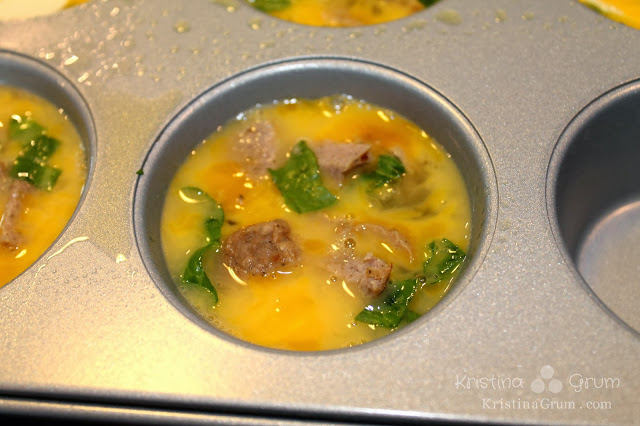 Add the other ingredients. For this one we
added a little chopped spinach, turkey sausage, and American cheese. You can either add these ingredients to the
tin before you add the egg or you can add them to the egg when it's already in the tin. If you add them to the egg, take the fork and
mix them around a bit.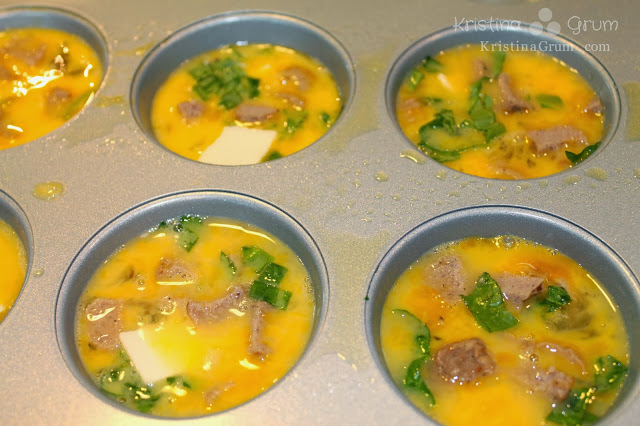 Bake at
425* for 20 minutes. You'll know they
are done because the edges will start to brown.
If you want to cut into it you'll be able to see that the egg is cooked
all the way through.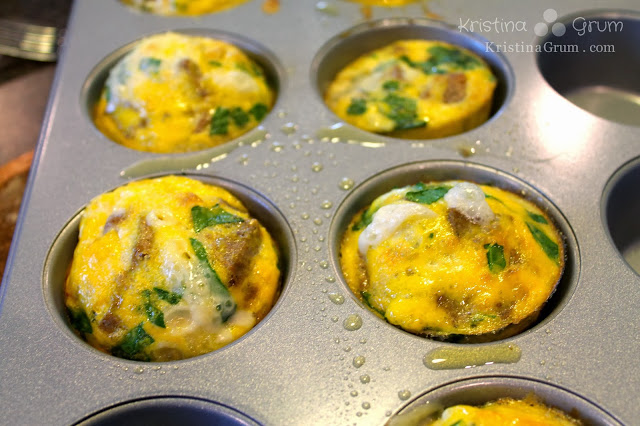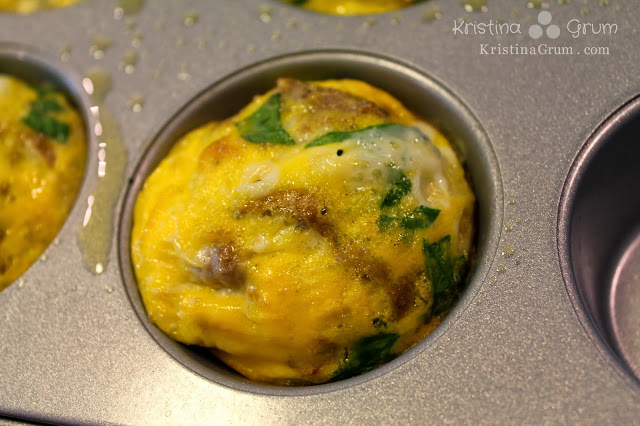 These egg
cupcakes freeze amazingly well. I cook
them first, let them cool, and then wrap each one individually in saran
wrap. I then put them collectively into
a large gallon sized Ziploc bag.
To
defrost, ideally it's best to put them in the refrigerator the night
before. If you forget, no worries – defrost them in
the microwave slowly.
I love
this recipe because you can make a bunch ahead of time and then you always have easy
eggs to feed the kids.
The
options of add-ins are endless. Here are
a few that we've done:
peppers
onions
bacon
cheese
spinach
broccoli
zucchini
sausage
mushrooms
pepperoni
ham
turkey (think Thanksgiving dinner!)
potatoes
chicken – shredded or diced
One
morning we were rushing out the door and I heated the egg cupcakes up, cut them into small
pieces, and put them into a red Solo cup with a fork. The girls were able to eat hot eggs on the
way to school. Even though we were
running late, I was able to get a hot breakfast into them.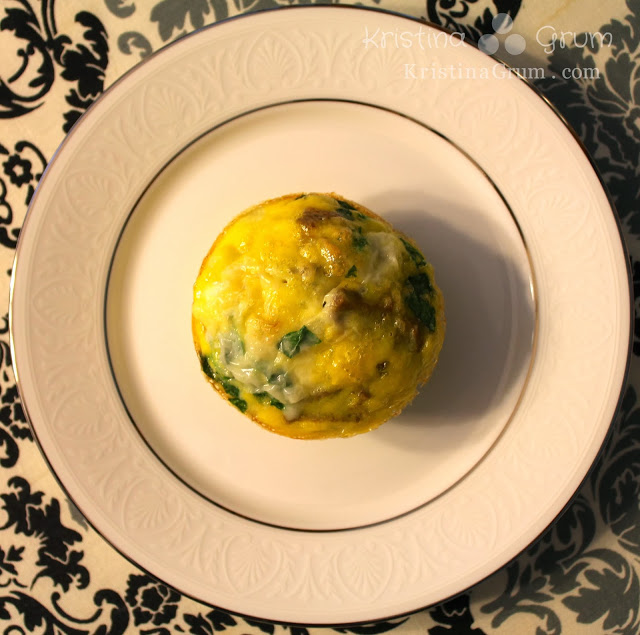 Enjoy them!
xoxo
–k