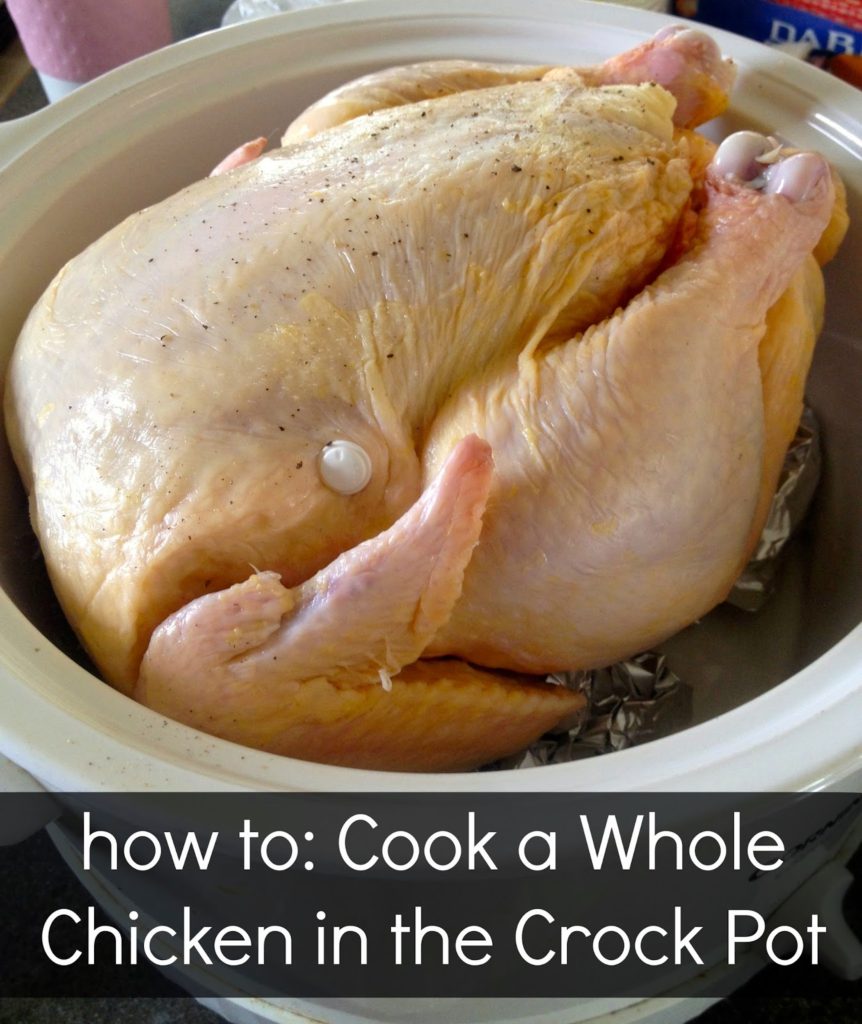 One of my most favorite dinners to make is this chicken roaster in the crock pot. It's one of my favorites and that's due to the fact that it takes very little work but yields 3 meals. Yep, you read that right. it gives 3 meals for our family of 5. I should disclose that while our kids can eat a ton, that it is relative because they are only 7, 6, and 4.
Anyway, this could easily be called Lazy Chicken. You get the point, right?
INGREDIENTS:
1 roaster chicken
salt
pepper
aluminum foil
Take 4 sheets of aluminum foil that are about 15″ long. Roll them up into 4 separate balls and place them in the crock pot.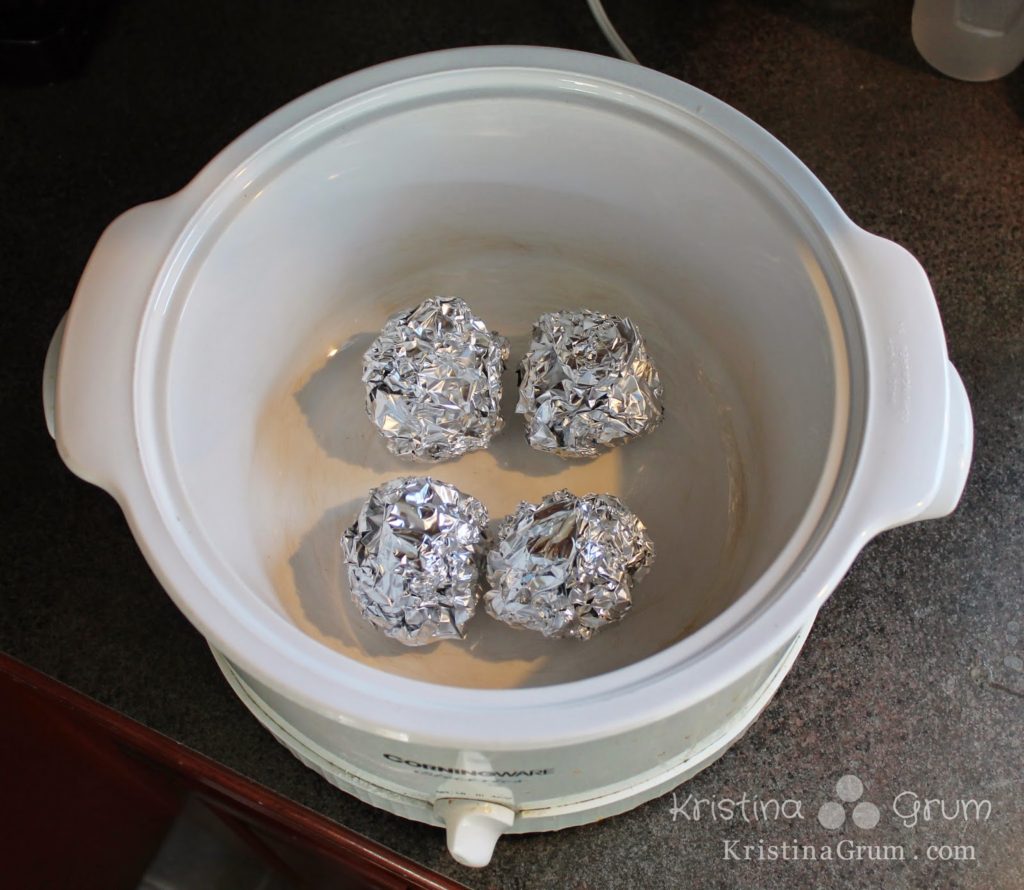 Unwrap the chicken and reach into the cavity (this is seriously the grossest part but the 12 year old in me wants to make a joke about it). You have to pull a small plastic bag out of the cavity. It's not like a prize in the Cracker Jack box – you'll want to throw it away. Definitely don't put the chicken in the crock pot without pulling it out first.
Then place your chicken in the crock pot and sprinkle it with salt and pepper. You determine how much you think is right. Personally, I don't think you can taste it at all so you can't go wrong.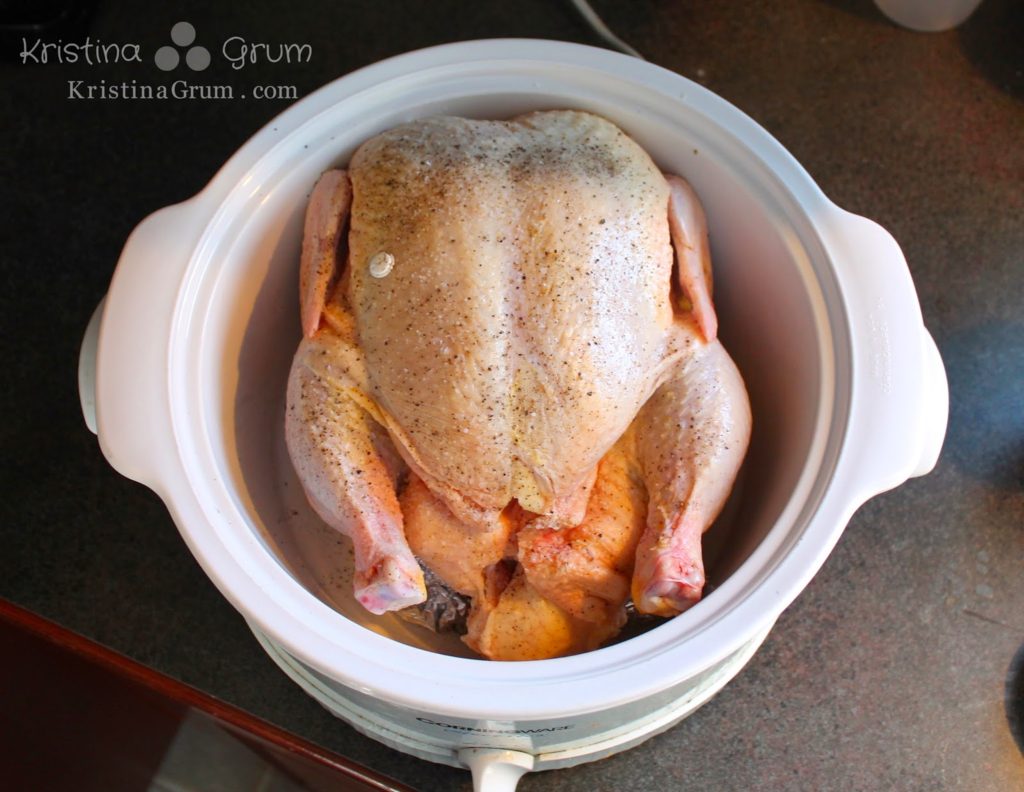 Put the lid on your crock pot and turn it on. Cook it on high for 4 hours or on low for 6. You may need to periodically check your chicken for done-ness. Our crock pot is old and cooks things super quick. This chicken can be done in 2 hours in our crock pot. Use the little built in pop up timer to tell you. Or you can do what I typically do and just use a knife to cut into it.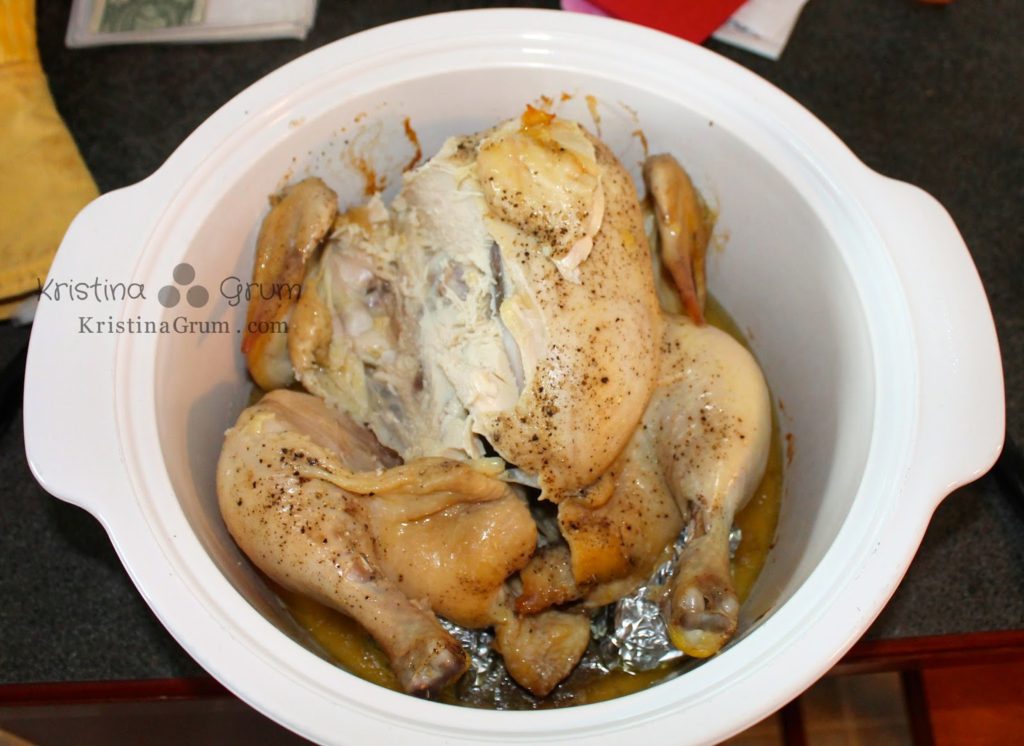 Once the chicken is done you can use a fork and knife to separate it from the bones. I like to cut it into smallish pieces. The only hard part of this recipe is that once you get to the very end, I tend to use my hands to get the remaining meat off of the bones.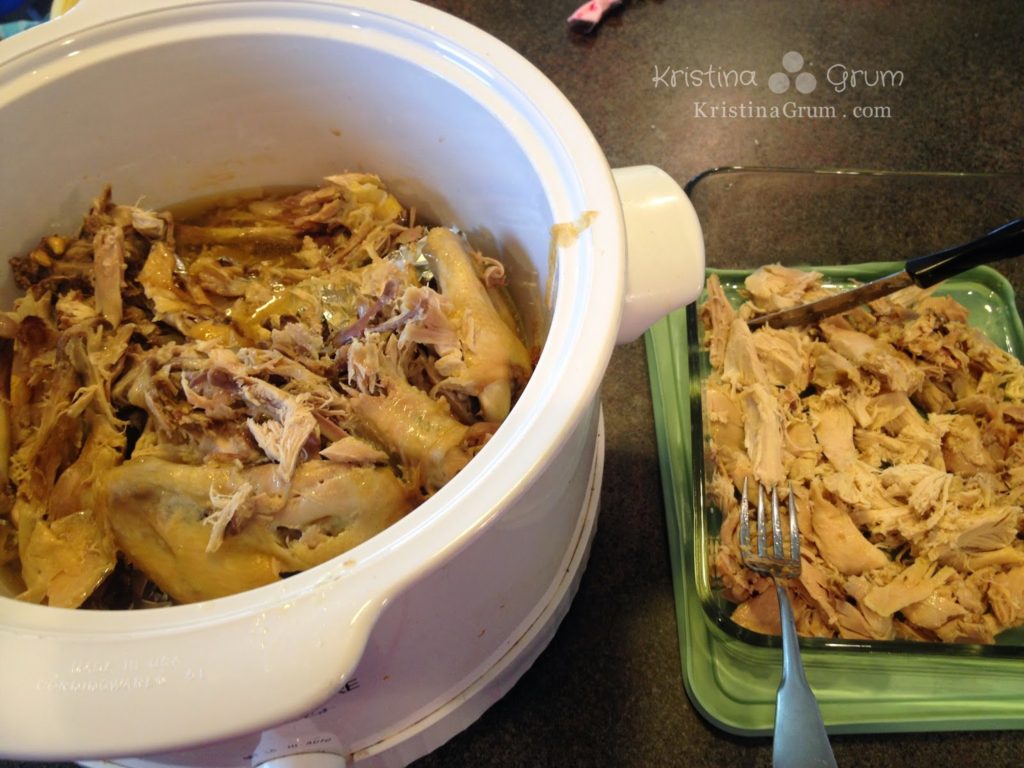 I store the chicken in a bowl and also place some in a gallon sized Ziploc bag and place it in the freezer.
You can use this chicken for:
quesadillas
tacos
burrito bowls
chicken salad
soups (I'm going to show you how to make chicken stock from this recipe next week!)
salads
casseroles
You can pair it with:
rice
pasta
potatoes
quinoa
any vegetables
Enjoy!
xoxo
–k