At least 4 days a week, I make a spinach and mixed berry smoothie for breakfast. I love them and they are really pretty healthy. They also keep me pretty full throughout the morning.
I pretend the smoothie is all for me which only makes our girls want them more. The girls are currently boycotting most vegetables and spinach – they'd never eat spinach. Poor kids! They have no idea I am getting them to eat spinach. I usually add protein powder to it, just to ensure they're getting enough protein as well.
I've provided step-by-step photos but the whole recipe is written out at the bottom of this post.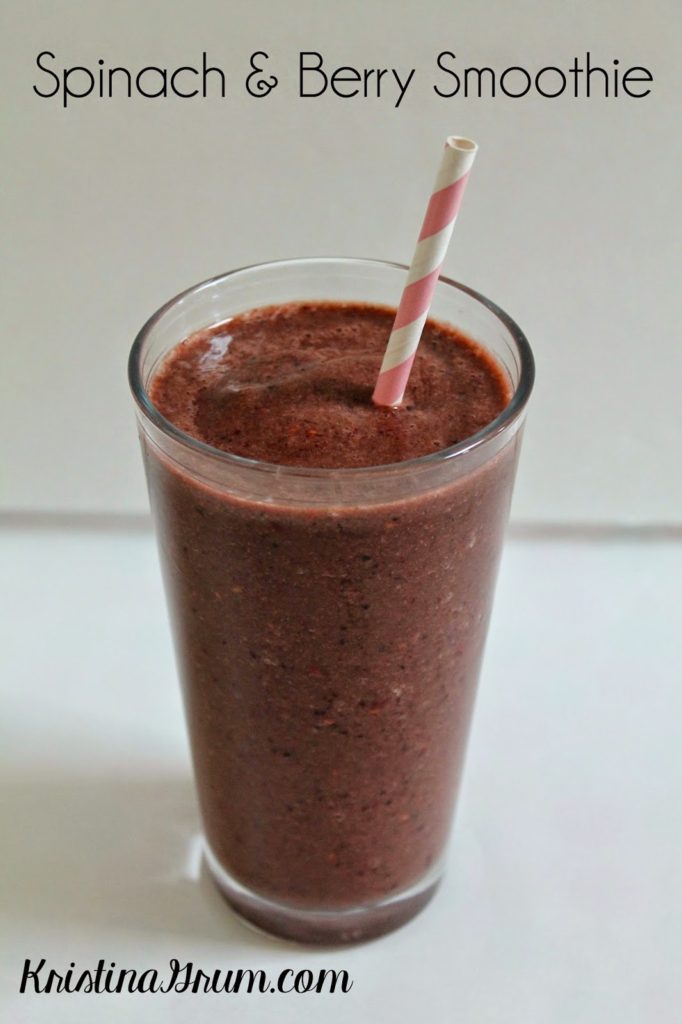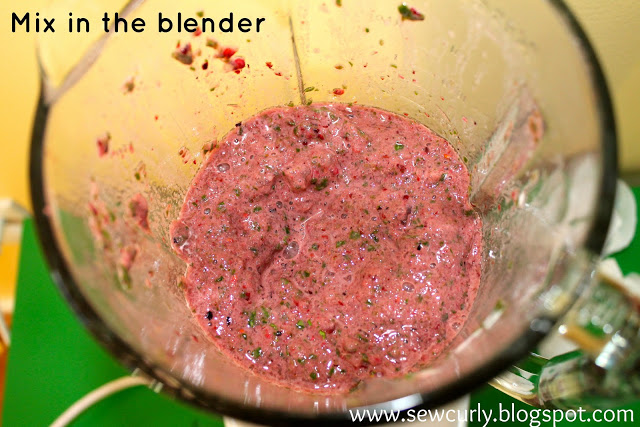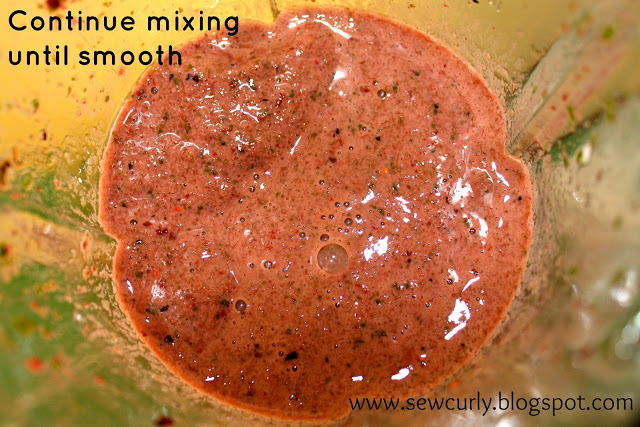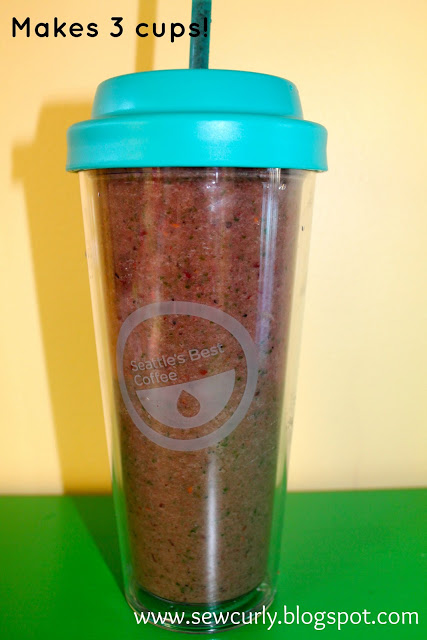 SPINACH & BERRY FRUIT SMOOTHIE
Ingredients:
handful of spinach
1 cup mixed berries (you can use any kind of berries that you'd like)
1 cup of crushed ice
1 cup of low fat vanilla yogurt
3/4 – 1 cup of water
Optional:
1 TBSP of honey (which will sweeten it)
1 scoop of protein powder
Directions:
1. Put a handful of spinach in a blender.
2. Add 1 cup of mixed berries.
3. Add 1 cup of crushed ice.
4. Add 1 cup of low fat vanilla yogurt
5. Add 3/4 to 1 cup of water, depending on the consistency of smoothie you would like.
6. Add any optional ingredients at this time.
7. Turn the blender on to begin chopping up the ingredients. You may need to stop the blender and use a spoon to reach in and mix the ingredients up and then re-start the blender again.
This recipe makes 3 cups of a smoothie. It can be served right away or frozen in Ziploc bags and saved for another time. It is important that the ingredients are layered in the blender in this order. This allows the biggest items to be closer to the blade to ensure they get chopped up small enough.
Enjoy!
xoxo
–k