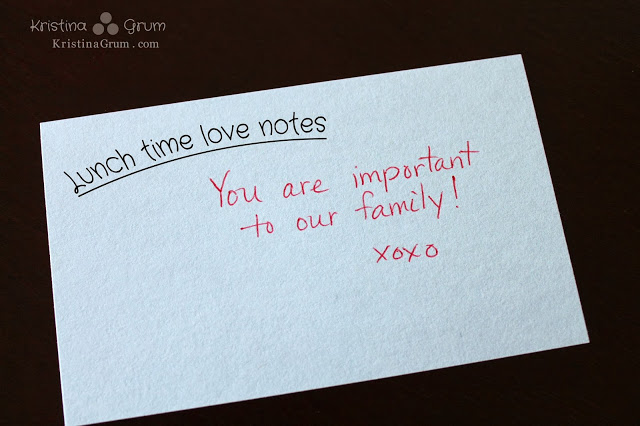 My mom wrote me notes in
my lunch box. She didn't do it every day
but it did continue until middle school and then I am sure I became too
cool. I'm not sure if I ever told her how
much I loved them. Reading them made me
smile and I always knew she was thinking about me, which is a great feeling to
have as a kid. It was like a feeling of
warmth washed over me when I pulled the note out.
I always envisioned that I
would write notes in my kids' lunches when they were little. I thought I'd do it a couple times a week and
hoped that the girls would have the same feelings that I did.
When Kate started
Kindergarten I started writing lunch notes.
At first it was every day. Maybe
in about the 2nd week of school, I picked her up from school and the first thing
she said to me was, "Mommy, you forgot my note today!" She was so disappointed that she stood next
to me while I was writing her lunch note the next day.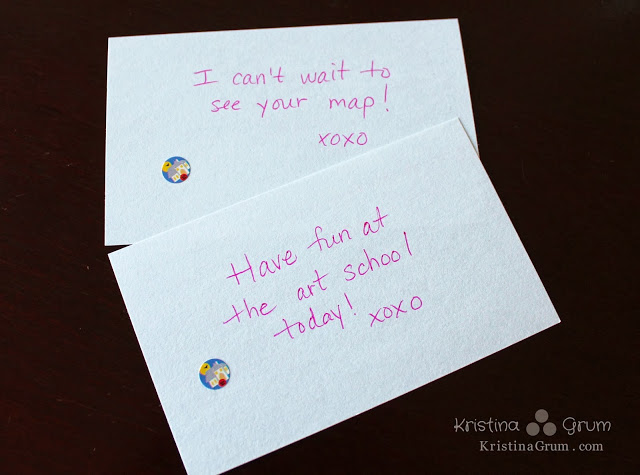 I continued writing lunch
notes, even though I knew she couldn't read them. Her teachers read them to her and her class
would frequently discuss the questions I asked on the notes. She saved each one in a pocket in her lunch
box.
One day Kate came home
from school with all of my lunch box notes stapled into a little book. She had asked a teacher's aid to help her put
it together because they were special to her.
I thought this would make me feel more pressure because, you know, now I
had to write a note every single day.
But it didn't.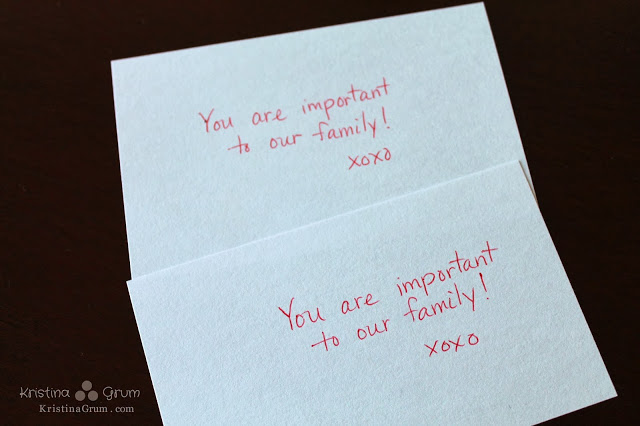 Instead, I continued
writing notes and she continued making books.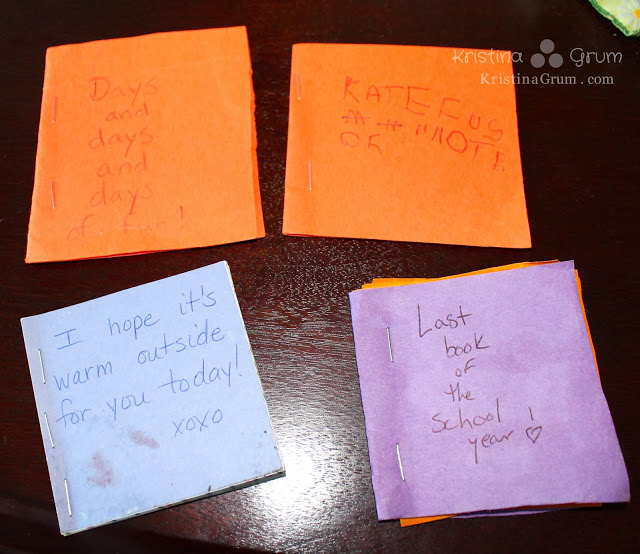 This year when Caroline
started Kindergarten, the notes started up again. I sometimes wrote them the same note and
sometimes wrote them different messages.
I tried to personalize it to their days but sometimes they were just
generic. On the back of the note, I
wrote some words for them to read (on their individual reading levels) or some
math problems for them to figure out.
They don't always read them or do the math problems, but they are there
for them to look at. I've heard that all
the kids at the lunch table love reading the notes and looking at the
problems.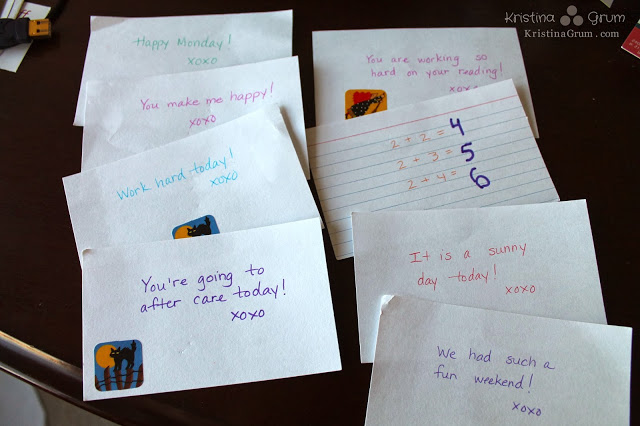 Occasionally I miss a
day. Some mornings or evenings are
rushed when we are packing lunches and it just doesn't get done. At a parent/ teacher conference earlier this
year, Caroline's teachers shared with me that she is upset when I don't include
a note. In such a short period of time,
she's grown to love them. As far as I
know, Kate is not as upset.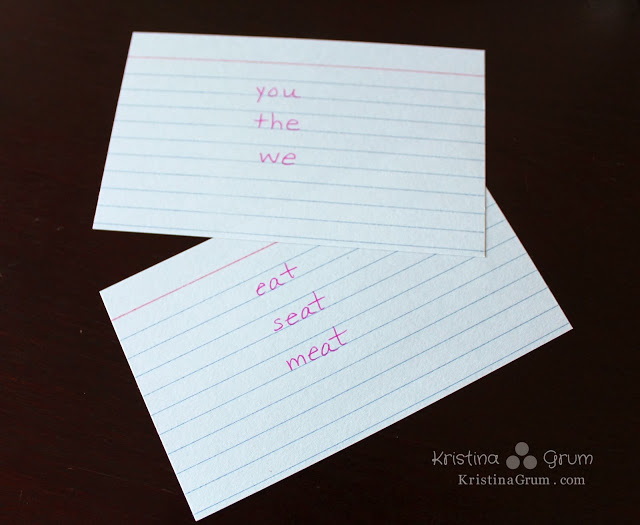 The best part about the notes is that as they are becoming better readers, they are starting to be able to read my notes themselves. My writing can become more complex as their levels progress.
I figure they won't love
them forever but if I can give them a little love on the days that I am not
with them, I'll do it for as long as they do.
Do you write notes in your
kid's lunch box?
xoxo
–k