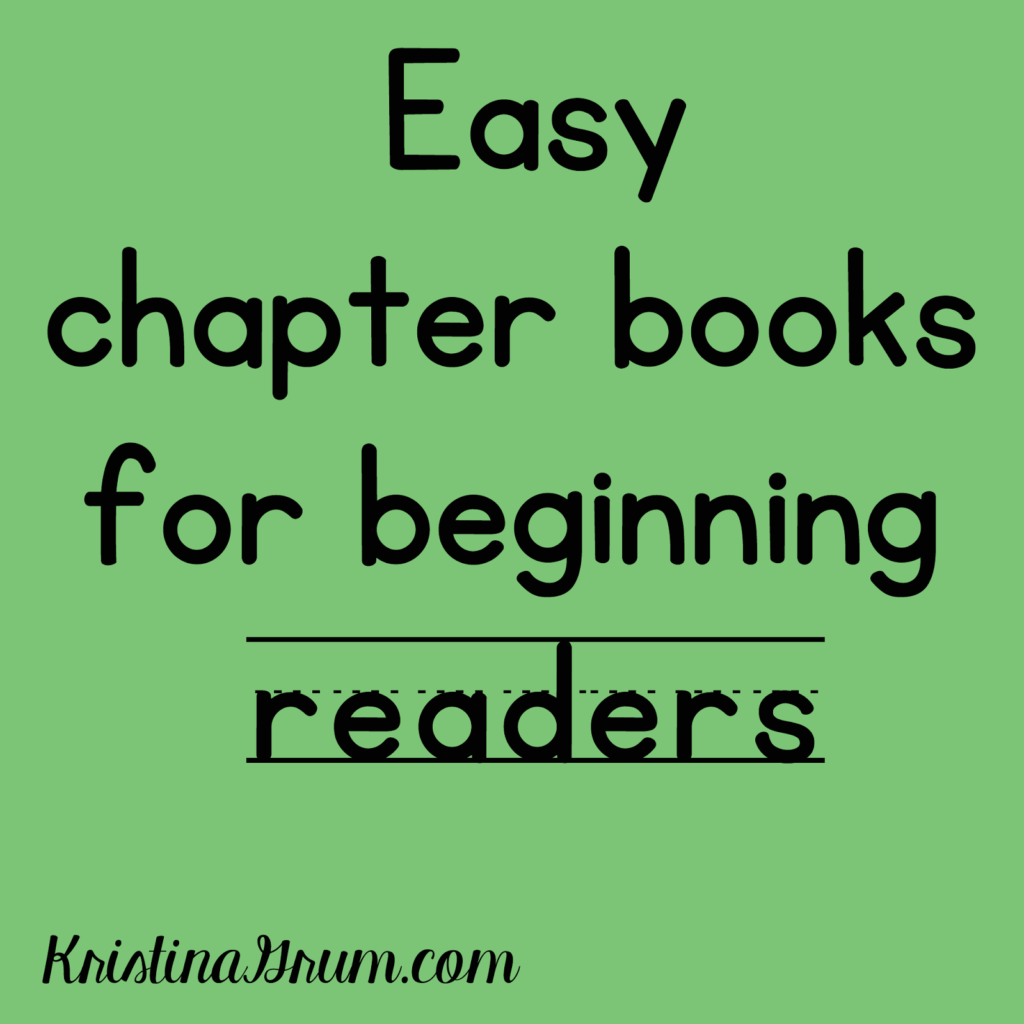 Before having kids I was an elementary school teacher. What I loved most about teaching was watching children learn how to read. It's an amazing transformation watching a first grader become a fluent reader.
Typically as kids are learning to read, they are eager to read chapter books. It's almost like chapter books are magical to them and they are drawn to them. The hard part is that chapter books are often too hard for a beginning reader to read.

The following links are affiliate links.
Katherine and Caroline are both in that spot right now. While they'd love to be reading
The Magic Treehouse series
and
Ivy and Bean
, they just aren't ready for them. There aren't many books that bridge the gap between beginning
BOB books
and
Dick and Jane
to more in depth chapter books. We often struggle and wonder what can the kids read that's not too hard and if there are any chapter books that are easy for beginning readers.
We've finally found some easy chapter books that will fill those holes. These are our favorite chapter books that are easier for beginner readers to read.
They are:
Critter Club
Humphrey
Katie Woo
Mercy Watson
Nate the Great
Stink
Sophie Mouse
Bob Books Chapter Books
Do you have any additional recommendations? What could we add to this list?
xoxo