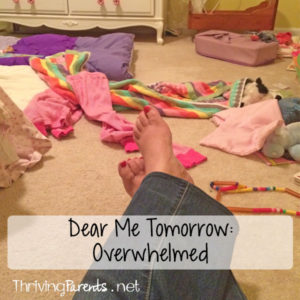 Dear Me Tomorrow,
I know you feel overwhelmed today. There's a weight on your shoulders and a tightness in your chest. Even the smallest things feel overwhelming and breaking them down into a million little steps no longer help.
Little people pull and tug at you from a million different directions and you no longer know which way to turn or who to take care of first. Here's some advice: make sure no one is physically hurt or in danger and then take care of yourself.
Pick up the phone.  Call a friend for support. You don't need to tell them that you think you're drowning, even though they surely know the feeling. Just set a date and time for coffee, a soda, or a drink.
Find someone who makes you feel good when you walk away from a conversation with them. Someone who's presence makes you feel as though your bucket is full. Often setting that date will give you a smile so big that it will hold you together until your meeting.
If the person who brings you the biggest smile isn't local, schedule a date for FaceTime or Skype. A coffee date via technology is almost as powerful as one in person.
This time with a friend will allow her (or him) to lift a little of the burden off of your shoulders. They may show you that you are carrying an unnecessary amount. Don't over pack for the trip of Parenthood. The less baggage you carry, the better.
Tomorrow you may still be overwhelmed. That's quite possible. But at least you'll have had a little break of sunshine in your day before you resume taking care of everyone and everything else.
Love,
the Overwhelmed Me of Yesterday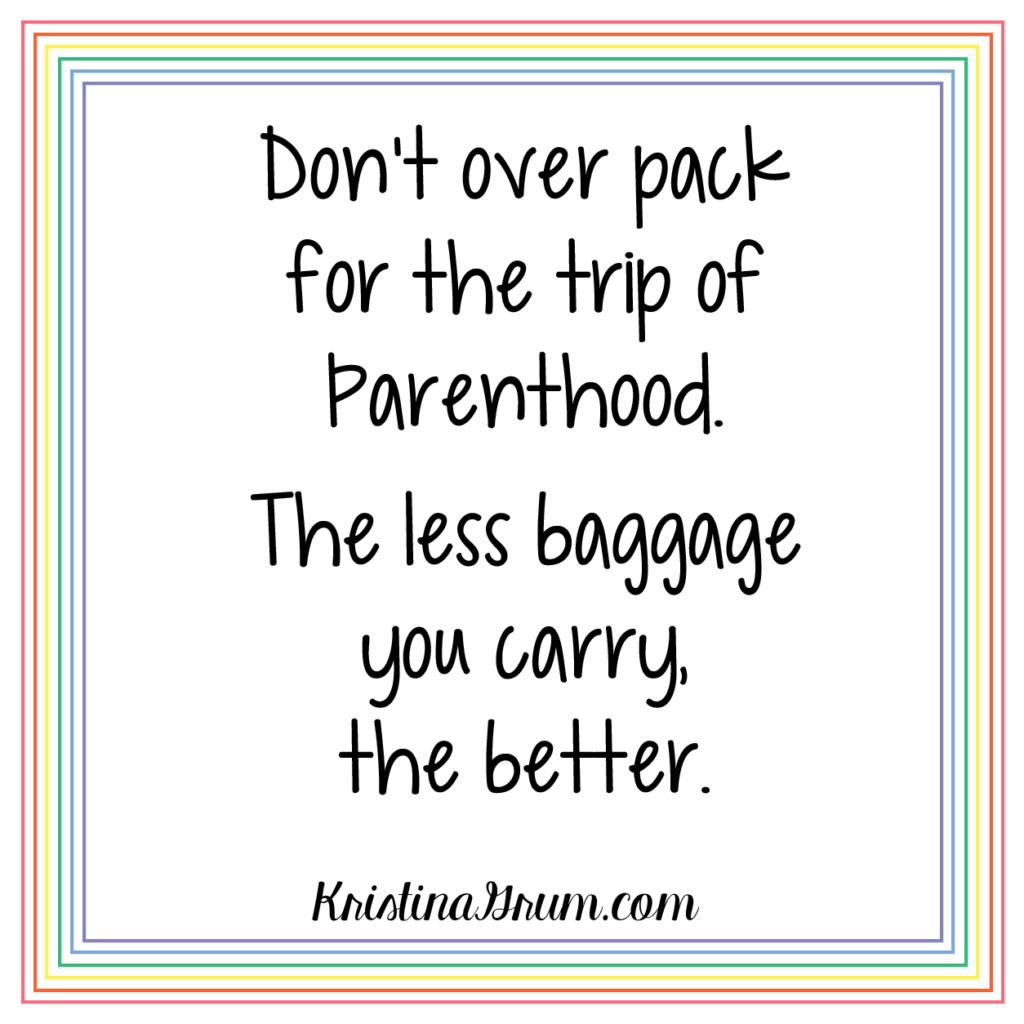 Pin this to save it for later!